Happy Monday y'all! So I have been wanting to do a blog about ALL of my Ulta favorites and I truly felt like today would be the perfect time to share my favs with y'all! I'm going to start with the hair goodies and work my way to beauty, so I hope y'all enjoy!
As y'all know, I have a head full of curly hair, so it's a bit different when it comes to finding products that work for me. I can't have something too heavy cause it won't let my curls reach their full potential, but I can't use something with not enough oil or cream cause then my hair would be a whole frizz ball.
So when it comes to shampoo, I have found that for right now the Shea Moisture Coconut & Hibiscus Curl & Shine Shampoo works wonders for my curls. It does an amazing job at making sure my curls are hydrated, but it also gives it enough moisture that it isn't dry looking once my hair is dry. One bottle is only $11.49 and lasts a while, so it definitely gives you your bang for your buck.
Of course y'all already know what my all time favorite shampoo is if you have seen some of my instastories or my other blogs. My AMAZING hair colorist, Celia Beltran, put me onto this bomb deep conditioner and I literally have not changed it since. The deep conditioner is called It's a 10 Miracle hair mask and the word miracle doesn't even do this bad boy justice. When I tell you that my curls absorb and LOVE this conditioner, I truly mean it. Even Fred uses it on his dreads because it helps them stay so hydrated. This product is a bit pricey (currently marked down from $51.54 to $41.23), but if you have dry hair or your hair tends to get tangled then just consider this an investment. It comes in this big bottle, but if you don't want to spend this much then you can get the smaller one which is 8 oz. and $30.
You might be wondering what I use after I shampoo and condition, but don't even worry cause you can get that from here too! I started using this Moroccan Argan Oil back in high school almost 4 years back and I have been in love with it ever since. It smells so dang good and it moisturizes my hair like no other. I like to get the renewing serum for dry, coarse hair because it does a really good job at keeping my hair fully moisturized and shining. You can get this here for just $8.00 and it lasts a while too!
Y'all got to hear about some of my all time favorite hair products from Ulta and now I can't wait to share my all-time favorite beauty products with y'all! I will break this portion up into categories such as foundation, concealer, eyes, etc just so this can stay somewhat organized. I will be sharing my favorites from each category, so I hope y'all enjoy!!
So for foundation, it has taken me YEARS to find something that works best for my skin type and the freckles on my skin as well. I somewhat enjoy my freckles so I wasn't looking for something full coverage so that it covered my freckles, more of a light-medium coverage foundation. So my all-time favorite foundation would most definitely have to be the NARS Natural Radiant Longwear Foundation. I got this foundation around February of this year and have fallen in LOVE with it. It is so lightweight, it gives you the best coverage without it being too much, and the color is absolutely gorgeous. I'm wearing this foundation in the picture below and you can still see that it shows my freckles, but it covers the other blemishes that I do have.
Now when it comes to concealer, I have found one that I really LOVE and can both be found at Ulta. My all time favorite concealer is one that I'm sure y'all can guess because everyone loves it so much, but my all time favorite concealer is the Tarte Shape Tape in the shade medium. This concealer does a wonderful job at smoothing the appearance of the skin and just making sure that the spots that you want covered are actually covered. I'd consider this concealer heavy duty and well worth the $27, so definitely check it out.
Another one of my all time face products would most definitely have to be the Lorac Contour Palette simply because it makes contouring sooooo simple. It's a kit that comes with three different color contours and then different highlights that you can choose from, so it essentially has you all set up for what you need. I typically use the medium and light shade and it works so well with my skin tone! This was also one of the first things I used to contour and it's honestly still my favorite, so if you're looking to find a new contour kit, then try this out!
Now for the highlight part of the makeup routine, it took me a bit longer than I ever wanted to find the perfect highlight for me. The highlight that I constantly use is called the Laura Geller Baked Gelato Swirl Illuminator in the color Diamond Dust cause it gives such a different highlight color. This highlight is so much different than the Anastasia highlight or even the Colourpop highlight because it seriously feels like it melts on your skin. I have the sample highlight, but the regular sized highlight is .16 oz. for $26 and well worth the money.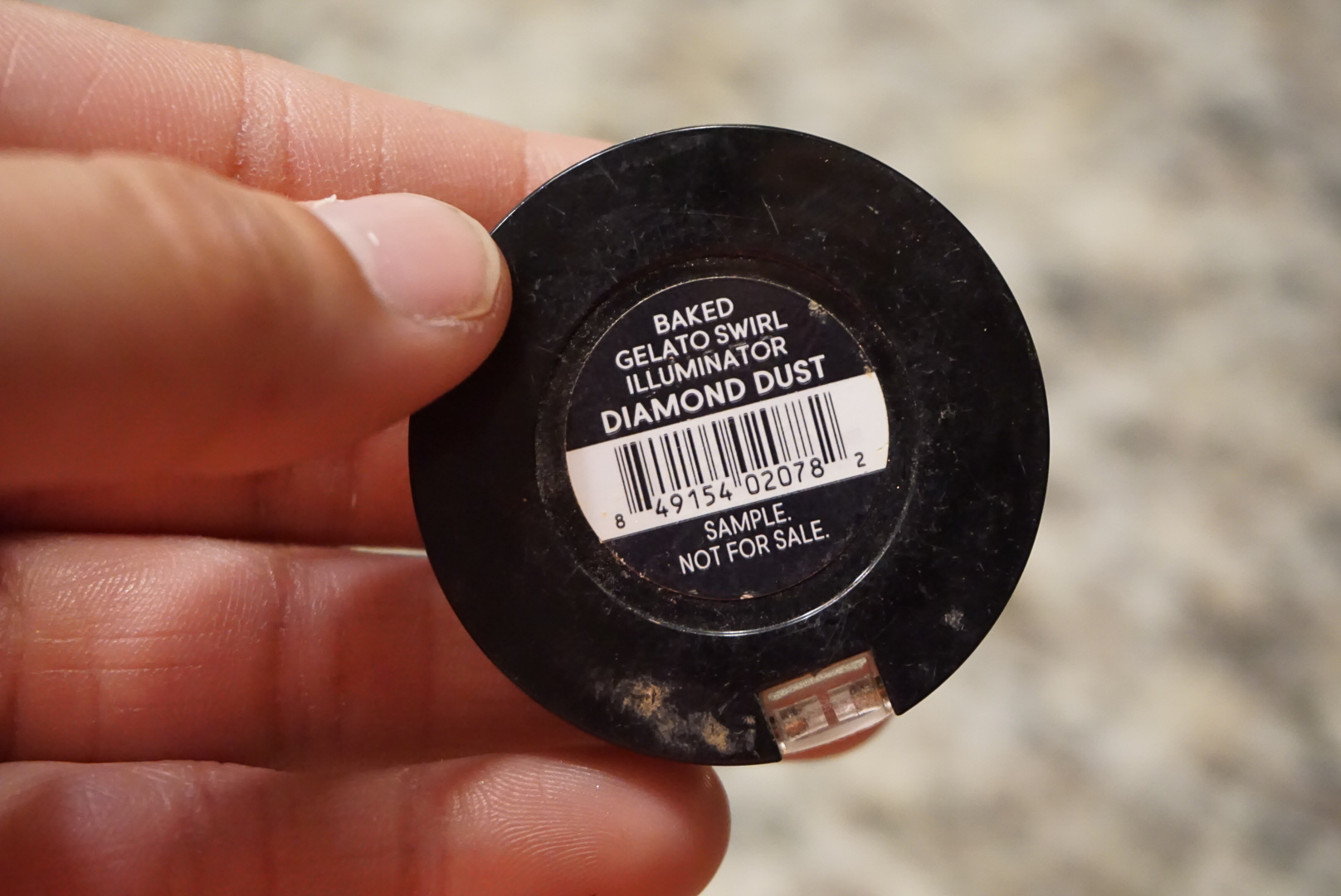 Now when it comes to my eyeshadow, I like for the colors to be more natural rather than something super bright. So typically when I go in to do my eyeshadow I am using my Tartelette 2 in the Bloom or my Tartelette Toasted palette because they blend like a freakin charm! They literally smell like white chocolate when you open up the palette and then when you actually apply the shadow, then you barely have to put in any effort to blend them because they seriously blend like a charm. I'd recommend both of these palettes because the pigment in both of them are absolutely amazing and they last all day long! The palettes are $46, but they last forever and I'd definitely consider it some bang for your buck.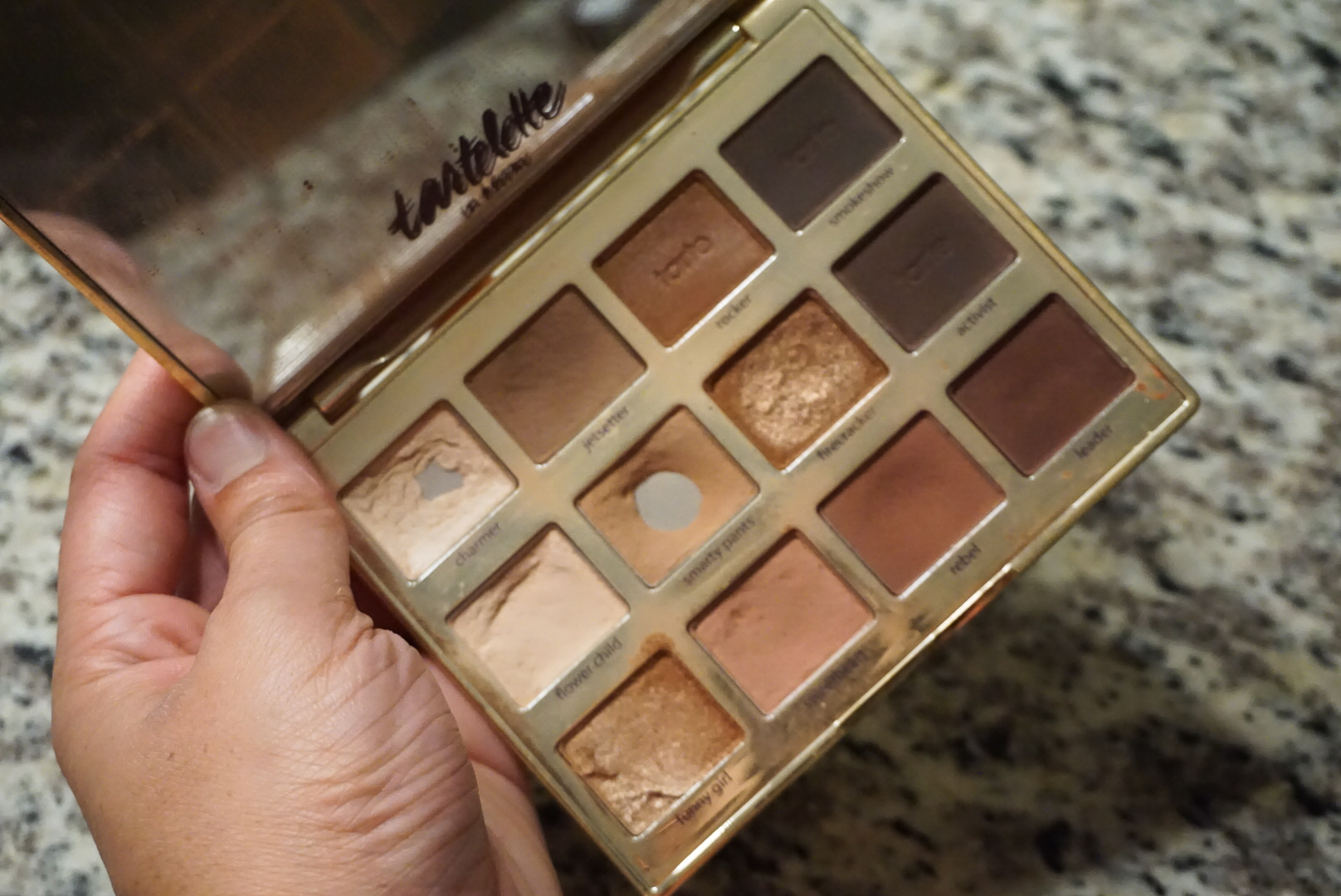 For the lash part of the eyes aka my favorite part of my makeup routine I usually just stick to mascara. I don't really understand how to put on falsies and currently, my budget doesn't allow me to get my extensions, so I found the next best thing. I had been looking for a mascara that makes my lashes longer and bolder and then I finally found it when I got the free sample of They're Real by Benefit. When I say this mascara literally makes my entire look, I truly mean it. The color is so bold, the mascara lasts all day, and it isn't one of those that takes forever to dry either. Ever since I tried this mascara I literally have not looked for another one. It costs $24 and is well worth every single penny, so definitely treat yourself.
Last but not least is my all-time beauty blender! I have gone through SOOOOO many freaking different types of beauty blenders, but this one from Morphe is my all time favorite. This Morphe beauty blender is called the highlight & contour beauty sponge and let's just say it is worth the $7 you will spend on it. It blends in all of the creams like a dang dream and I LOVE to use it to apply my powders because I can get the perfect contour line going on. I have had the real techniques and the real beauty blenders and I'd have to consider this Morphe beauty blender to be my all time favorite.
That is all I have for my all-time Ulta favorites and I truly hope y'all enjoy! Happy Monday y'all!